Knowing the true market value of your home gives you a huge competitive advantage. It allows you to:
---
1. Get Your Home Sold Quickly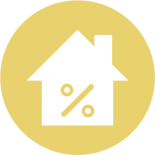 2. Make The Maximum Profit
3. Make Repairs or Upgrades
4. Know How Much You Can Afford On Your Next Home
EB Group Makes Home Selling Easy And Accessible
At EB Group, we understand just how stressful the home selling process can be. That's why we've developed a home valuation tool that will set you up for success. Knowing the true value of your home can help you sell your home quicker, for the maximum amount of profit.
More than that, our team of qualified real estate professionals are dedicated to helping you achieve your real estate goals. When you work with the EB Group, you can rest assured we'll be with you every step of the way. So if you're looking to put your home on the market, start the process with South Bay's top real estate listing agent. Call EB Group to take advantage of our home valuation tool today. We look forward to serving you.
Why Sell Your Home With The EB Group?

Home valuation tool designed to get you the most bang for your buck

Top Producer Realtor for the South Bay area in 2017

Extensive MLS listing service available

Award-winning customer service

Real estate promotions designed help you sell your quicker and for more

And more!
In order to stay competitive in the California real estate market, you need all the advantages you can get. To that end, The EB Group offers a home valuation tool that will help set you up for success.
As shown above, our home valuation tool has four major benefits to homesellers:
It Can Help Your Home Sell Quickly
One of the most stressful aspects of selling your home is watching it sit on the market for months on end and receive no bids. However, if you're aware of the true value of the home from the start, you'll be able to price your home competitively and get flooded with offers.
It Can Help You Maximize Your Profits
Knowing the true value of your home will allow you to set a price that maximizes your profits. If pricing your home too high makes it nearly impossible to sell, then listing it too low opens you up to leaving tens of thousands of dollars or more on the table.
It Can Help Point Out Repairs That Will Maximize Your ROI
If you know the true value of your home, you can strategically choose the repairs you need to make that will get you the most return for your money. Surprisingly, simply painting your front door can help your home sell for $6,000 more!

It Can Help You Budget For Your Next Home
Knowing how much your current house is worth will give you an idea of how much you'll be able to spend on your next home, especially if you're looking to use your profits to make a sizable down payment for your next home. You can start the home shopping process sooner rather than later.